The 'new' Diamond Jim's Steakhouse is up and running.
Some of the dining room and almost all of the kitchen has been updated.
We have all new seating in the bar and one of the dining rooms.
Our current hours are Tuesday through Thursday from 4 pm to 9 pm and Friday through Saturday from 4 pm to 10 pm.
We are closed on Sunday and Monday.
Check and like our Facebook page for an update on specials every day.
You can get to it through this link here: Diamond Jim's Steakhouse Facebook Page.
Of course, every Saturday is prime rib night.
Need a place to host your party or event? We have a separate party room.
Click here to check out our party menu.
Well, Valentine's Day is just around the corner and it's time to make your reservations for dinner. We have an extra special dinner menu.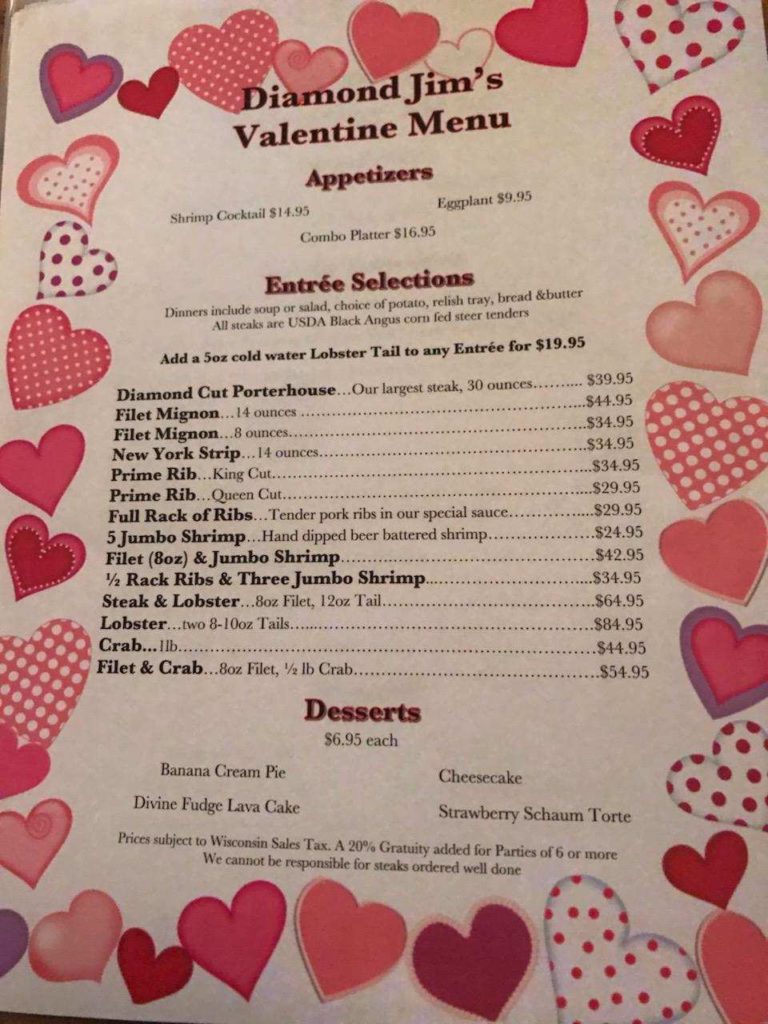 Call Sue for reservations at 414-425-7777.